Introducing our new pricing plans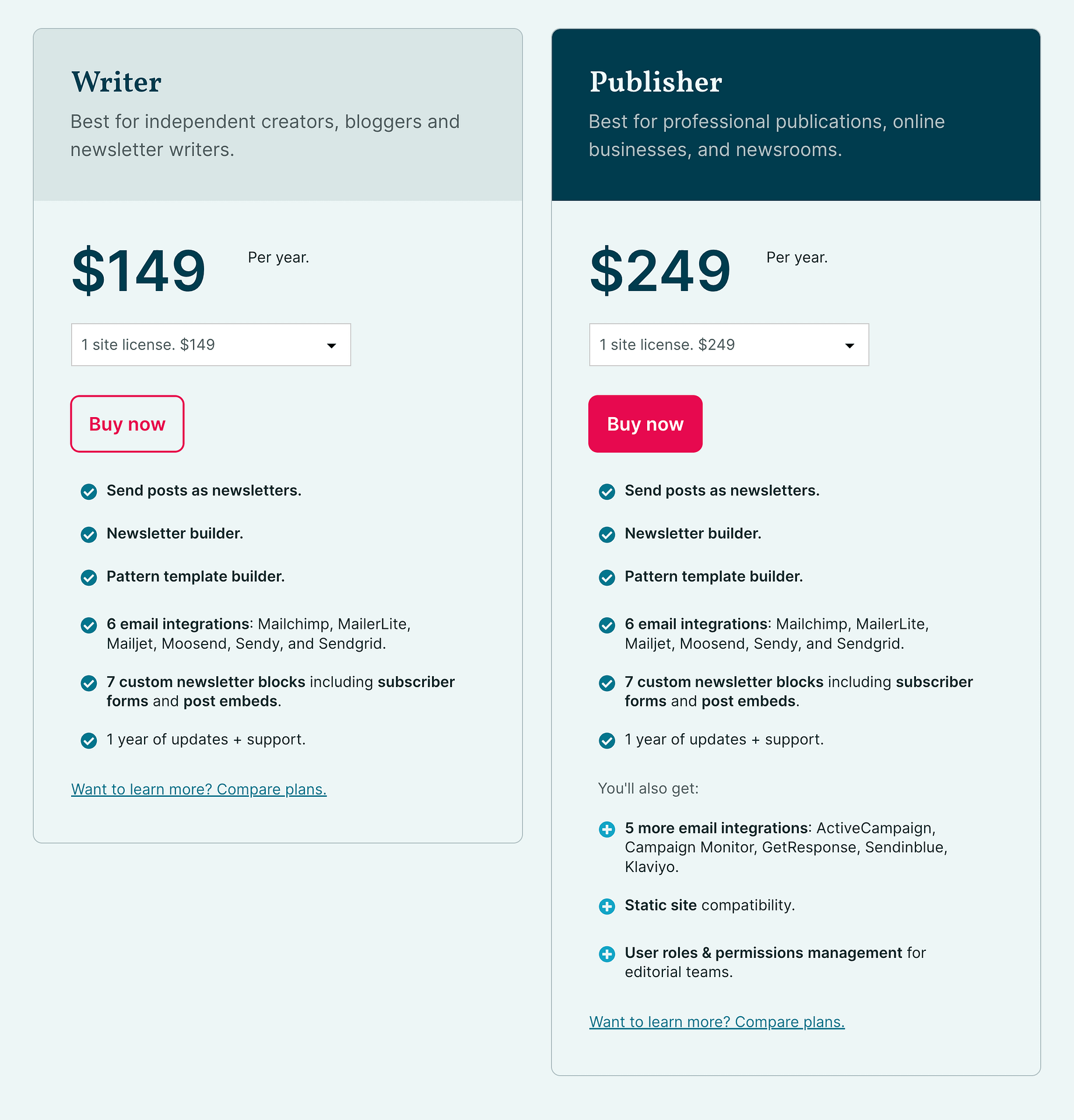 On 18 Feb 2022, we updated our pricing to better reflect what users need from Newsletter Glue.
Specifically, we've noticed we have two types of customers:
Writers whose main struggle is staying consistent with their newsletters. They want a solution that removes as many obstacles as possible and makes it so easy that they almost can't help but publish more often.Publishers trying to save time for their teams. They send multiple newsletters every week and need a tool that's easy, flexible and fast to use.
With our new pricing, we hope to better cater for both types of users.
Head
This is the first part of the article "Introducing our new pricing plans"
written by Newsletter Glue.