Keenshot – The Free WordPress Theme That Saves the Day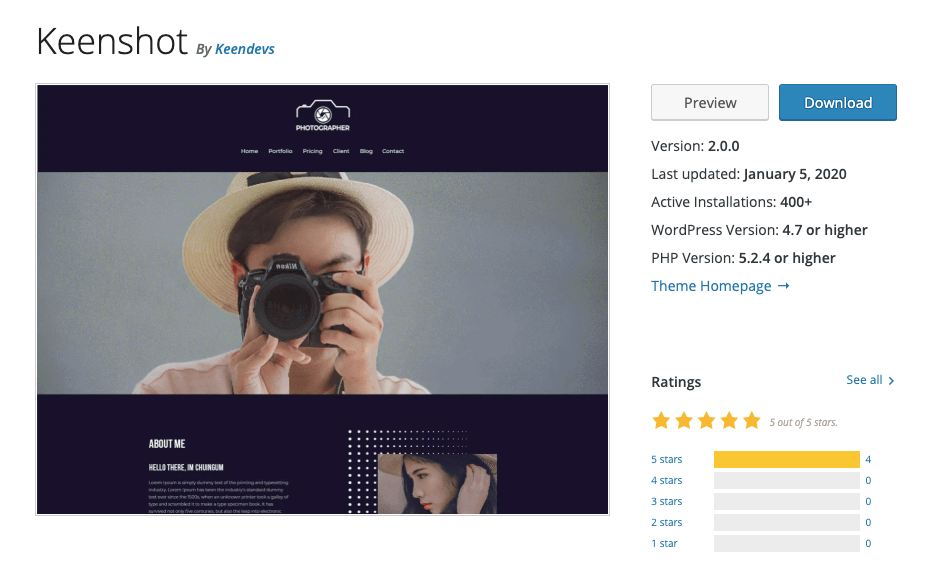 Author: Theme Circle
Date: January 31, 2020
Category: Ecommerce, Hobby, Maintenance, Performance, Plugin development, Podcasts, Reviews, SEO, Security, Theme development, Tips and tricks, Tutorials, Webdesign, Webhosting
In the world of photography, it's all about the visuals. A photographer's work needs to be displayed beautifully, and in high resolution, otherwise, its full potential won't be able to shine through and connect with the audience. For anyone doing photography professionally or as a hobby, having an online platform for showcasing your work is a must.
Besides active social media accounts for your work, a website is also a must. For photographers, websites serve as a portfolio and as a way to turn their hobby into a business. Most photographers decide on starting a website very early on, but where
This is the first part of the article "Keenshot – The Free WordPress Theme That Saves the Day"
written by Theme Circle.