Responsive web designs are the designs that fit perfectly on every screen whether it is smartphones, tablets, or the desktop. The layout of the website automatically adjusts according to the size of the screen. Responsive website design is made up of using HTML and CSS which help the layout of the website to automatically fit according to the size of the screen. FutureGenApps is leading website design company in Faridabad offering you with Responsive website design services within your budget.
Capabilities of Our Responsive Websites design
1 Layout that fits the screen
Not only on the desktop, but our responsive website design will also fit on any screen size whether it is a laptop, smartphone, iPhone, table, etc.
2 Compatibility with different browsers
Our responsive website design is designed to be compatible with every search engine whether it is bing, yahoo, google, etc.
3 Usability on every device
Our main aim is to satisfy the customer and provide them with a responsive website whose layout is not dependent on the device on which it is used.
4 Unparalleled Results
With a responsive design, we can guarantee our clients a website that works well in any situation and looks great on any device.
Different Features of Responsive Design
1 content adjustment
Content adjustment means the content is adjusted according to the size of the device. Daily new devices are launched with different screen sizes. So, the browser has to calculate the dimensions of the screen according to which the layout of the website is adjusted. It is essential to provide an optimized layout for all kinds and sizes of devices. We are one of the Best website designing company in Faridabad you can reach out for complete digital marketing services.
2 Adjustable Content
The term " Adjustable Content " refers to adapting the size of an element to the width of the browser or screen. When it comes to responsive design, the relative length unit should be used. The size of a relative unit length is not fixed. Images and other components that use relative sizing adjust their size to fit the width of the browser. Percent, VW (Viewport Width), em, Vmin (Viewport Minimum), VH (Viewport Height), and other relative unit lengths can be used.
3 Breakpoints
Breakpoints, also known as media queries, are the most basic CSS filters that may be used to apply different style rules to different devices such as computers, mobile phones, and tablets. On different device width ranges, one can also tweak and make modifications to the layout and design.
4 Adaptable for every size
A responsive website has a feature that it can adapt to any size of the screen and make itself adjust according to the size of the screen. This helps the user to give the website visitor a positive user experience that in turn increases the visit of the audience. FutureGenApps is providing result oriented SEO services and known as the best Website Development company in Faridabad.
Attributes of Our best responsive website design services
1 one for all
One website is enough to run on different devices of different sizes. This strategy requires you to only maintain one website, which gives an optimal surfing experience across a variety of Digital Media Perform.
2 Attract a large number of users
We all know that half of the websites are surfed through smartphones. If your website is slow in loading on smartphones, images and texts are not aligned properly then it increases the chances of users abandoning your website forever.
3 Increase online presence
If your website is properly aligned, the user will get what they want then he/she will spend more time on your website which indicated the google that your website is worth showing on the SERP page. This will increase the visibility of the website and also its online presence of it.
Build your stunning business website with the Top Website Designer in Faridabad
4 There is no duplicate content.
With a responsive style, you only need to maintain one website that gives an excellent browsing experience across a wide range of digital devices; hence, there's no risk of having duplicate content on many websites, which could confuse consumers.
5 Economical
Maintaining a single website for all devices is less expensive than creating a separate website for consumers who access your website via a variety of digital platforms, such as PCs, tablets, and smartphones.
Social media
How to contact us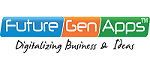 Where to find us
Ghaziabad