Seo Gold Coast – Digital Junkies
---
About Seo Gold Coast – Digital Junkies
We are a digital marketing agency team​ and  Seo Services Gold Coast strategy consultants specialising in business and sales growth. In our digital world, if you're standing still, you're basically moving backwards. But, you don't have to get left behind.
We work alongside you to help you where you need it most. For some, that's simply a little bit of guidance, and for others that means looking after their entire digital marketing strategy. Whatever it is that you need, we're here for you and can't wait to support you on your business journey.
Why Do You Need SEO Agency?
You will increase your website traffic through organic search.
Organic search is when users search for something online typing keywords into a Search Engine. It can be a product, service, or answer to any question they have. You must aim to appear in the search result pages whenever a user searches for anything related to your business. Your website's rank in SERPs indicates how strong your online presence is.
Organic search is also a critical step in the buyer's journey. So again, if you are selling AC units, you must appear in the top SERPs when someone searches for ACs to buy!
It is a given that Google is the biggest search engine; in fact, it owns about 75% of online searches.
The other 25% is shared by the smaller players likes Bing, Yahoo, Yandex, etc.
And because Google is the Goliath of Search Engines, it is but wise to adhere to its standard.
But make no mistake, Bing, Yahoo, and company are not to be ignored. Twenty-five percent is valuable, too.
---
---
Where to find Seo Gold Coast – Digital Junkies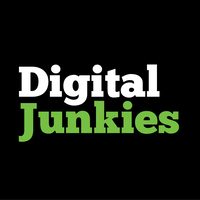 ---
Contact
Social media
---
---