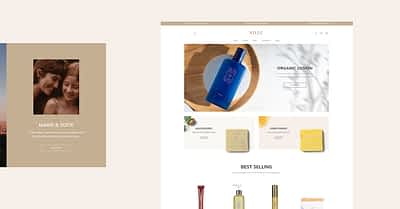 Author: Qode Interactive
Date: July 31, 2020
Category: Ecommerce, Performance, Plugin development, Reviews, SEO, Security, Theme development, Tips and tricks, Tutorials, Webdesign
About the Project
Nillé is an elegant eCommerce theme characterized by its unique aesthetic personality. Nillé's identity is carried by its symbiotic character which consists of tone-rich, nature inspired nuances on one side, and distinctly clean, refined visuals on the other. Awards:
Best Innovation – CSSDA
Best UI Design – CSSDA
Best UX Design – CSSDA
The Approach
When this project was first conceived,
---
World of WordPress is hosted by:
While others try to add more components to their hosting to make it go faster, we decided to build our hosting cloud fast from the ground up. We did so by stripping out everything we knew was deadweight.
---