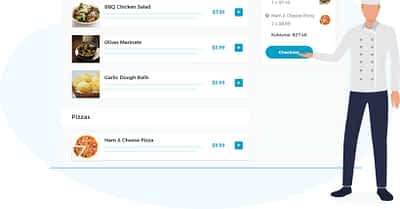 Last Updated: July 23, 2020
WooCommerce Restaurant Ordering, the ultimate food order system for WordPress, is now available. We've built it during the coronavirus lockdown to help restaurants make the switch to taking orders online. Keep reading to discover how the plugin can help your restaurant, and where to get it.
Across the world, the COVID-19 pandemic forced thousands of restaurants and food outlets to close their doors. Suddenly, they were only allowed to sell takeaway food or offer home delivery. Dining in and ordering at the table, bar or counter were no longer an option.
Now the lockdown is
---
World of WordPress is hosted by:
With Rocket, your websites will be blazing fast, always protected, and supported 24/7 by our experts with over 17 years of experience.
---