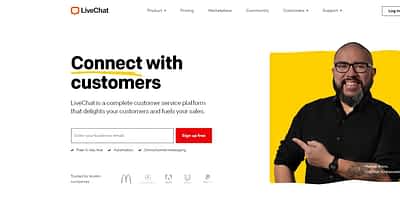 When browsing through the internet, simply looking at websites and what they offer seems to be quite a bland view. Alongside making any purchase, inquiry, or question impersonal, having a simple FAQ may not fulfill the needs of your clients. Here is where Live Chat comes into play.
We can argue the benefits and downsides of it, but it's fairly simple.
It serves the purpose of being there when your clients need it, making their overall experience better.
It can also boost their loyalty and increase the possibility of them making a purchase since a happy customer is usually a generous spender. But
---
World of WordPress is hosted by:
With Rocket, your websites will be blazing fast, always protected, and supported 24/7 by our experts with over 17 years of experience.
---