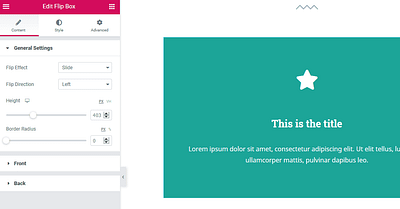 The Banner & Flip Box Elementor widgets by Stratum are perfect for creating interactive promo materials, announcements, and service sections on your WordPress website. Since they are completely customizable, you'll definitely find a perfect solution for your website design.
How You Can Use the Flip Box and Banner Elementor Widgets
The main purpose of these widgets is to help you add more visual and iconography content to boost your text messages. For example, feel free to use any of these widgets to highlight specific services, projects, events, etc.
Key Benefits
You may use the native Elementor Flip box widget
---
World of WordPress is hosted by:
With Rocket, your websites will be blazing fast, always protected, and supported 24/7 by our experts with over 17 years of experience.
---