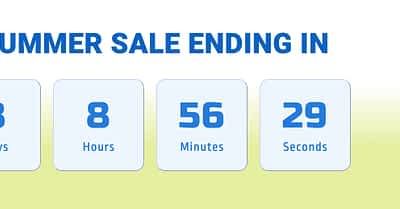 How to let people know the exact time and date of your new product/service release? It's simple, just implement a bright countdown timer widget on your website using the Elementor countdown widget of the Stratum addon.
Not only it works as an entertainment element during the waiting time but also makes a perfect combo with the contact form when forming the customer base. The bright countdown will stir up the visitors' interest, so they'll definitely want to be reminded of the release date by the email as soon as it's there.
Although WordPress is full of plugins and addons
---
World of WordPress is hosted by:
With Rocket, your websites will be blazing fast, always protected, and supported 24/7 by our experts with over 17 years of experience.
---