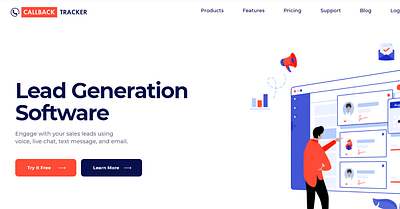 Author: WebFactory Blog
Date: September 5, 2020
Category: Ecommerce, Maintenance, Performance, Plugin development, Reviews, SEO, Security, Theme development, Tips and tricks, Tutorials, Webdesign, Webhosting
Communication with the people who visit your website is absolutely vital if you want them to come again, share your content, and recommend you to their friends.
You need to be able to react quickly and efficiently to answer any questions a prospective #Client may have, and a #CallTracking tool is just what you need to for that.
With this kind of tool, no call from your clients will go unanswered, and there are many other features good call tracking tools will have in their arsenal. But which tools are the best and what features do they offer? That's
---
World of WordPress is hosted by:
While others try to add more components to their hosting to make it go faster, we decided to build our hosting cloud fast from the ground up. We did so by stripping out everything we knew was deadweight.
---