Things To Do After Buying a Website Domain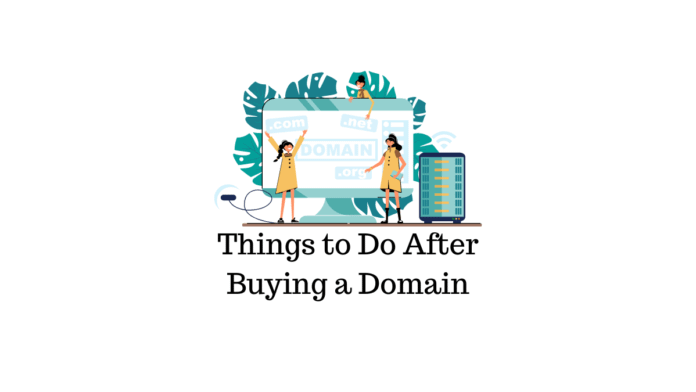 Author: LearnWoo
Date: May 14, 2022
Category: Business, Ecommerce, Performance, Plugin development, Reviews, SEO, Security, Theme development, Tips and tricks, Tutorials, Webhosting
You can't deny the power of online business presence. And a business without a website stands no chance of online exposure. So digital marketing has been the need of the hour – with companies doing their best to attract users online.
Following this, social media marketing has picked up the pace. However, it all starts with a website and purchasing a domain.
Are you new to the website or domain space? Then, it's vital you start – by purchasing a domain.
And once you purchase or register a domain, it is the first step toward getting started online. After
This is the first part of the article "Things To Do After Buying a Website Domain"
written by LearnWoo.