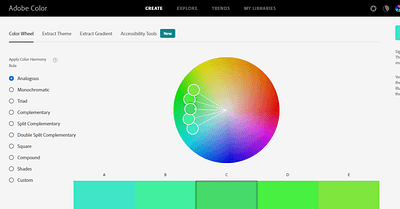 Author: WebFactory Blog
Date: July 16, 2020
Category: Ecommerce, Maintenance, Performance, Plugin development, Reviews, SEO, Security, Theme development, Tips and tricks, Tutorials, Webdesign, Webhosting
Choosing a color or website theme maybe doesn't sound like the most important element when building a website, but it still matters and should be done properly.
Are you a #webdesigner by any chance? If yes, then this list of the top 10 #color #tools is definitely something you should check out!
When doing this, you should choose your color palettes and themes carefully so it all looks great and fits with your brand. Remember, different colors affect your visitors differently so you should be cautious when choosing a color.
Luckily, there are many useful web color tools that can help you and,
---
World of WordPress is hosted by:
While others try to add more components to their hosting to make it go faster, we decided to build our hosting cloud fast from the ground up. We did so by stripping out everything we knew was deadweight.
---