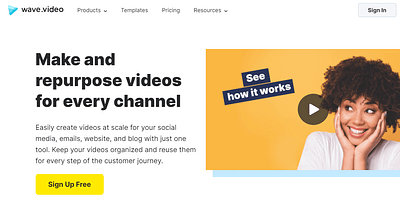 Author: Theme Circle
Date: November 30, 2020
Category: Ecommerce, Hobby, Maintenance, Performance, Plugin development, Podcasts, Reviews, SEO, Security, Theme development, Tips and tricks, Tutorials, Webdesign, Webhosting
We all know that adding videos to our website will make it look much better and more professional, but not many of us know how hard it actually is to make those videos.
Hours and hours of editing, cutting, and adjusting go into making one simple video, so if you decide to add videos to your website, you'll need a good tool to make the process easier and faster.
For that reason, in this article, we'll present to you the top 5 video editing tools that you should consider using.
1. Wave.video
In case you are someone who can't really
---
World of WordPress is hosted by:
With Rocket, your websites will be blazing fast, always protected, and supported 24/7 by our experts with over 17 years of experience.
---