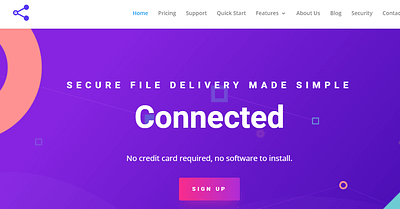 Author: WebFactory Blog
Date: October 13, 2020
Category: Ecommerce, Maintenance, Performance, Plugin development, Reviews, SEO, Security, Theme development, Tips and tricks, Tutorials, Webdesign, Webhosting
For every business in the 21st century being safe in the online world has always been a matter of great importance. When you do file transfers containing confidential information or even a simple correspondence with your clients and business partners, security should be your number one priority.
Finding the proper #tools that will ensure the safety of your #data when it's being shared is not easy, but some have emerged, and in the last 25 years there has been so much great #software developed for your needs.
Probably the most famous of them is ShareFile since it provides assurance, reliability, and security
---
World of WordPress is hosted by:
While others try to add more components to their hosting to make it go faster, we decided to build our hosting cloud fast from the ground up. We did so by stripping out everything we knew was deadweight.
---