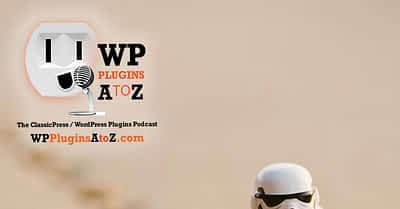 All transcripts start from the point in the show where we head off into the meat and potatoes. They are the complete verbatim of John and Amber's discussion of this weeks plugins that have been reviewed.
WordPress Plugins A to Z Podcast and Transcript for See complete show notes for Episode #478 here.
It's Episode 478 with plugins for Understanding the Body, Putting on the Protection, Getting out on the Streets, Watching for Snow, Finding the Store, Visualizing the RONA and ClassicPress Options. It's all coming up on WordPress Plugins A-Z!
Episode #478
John: All right. First off, what
---
World of WordPress is hosted by:
While others try to add more components to their hosting to make it go faster, we decided to build our hosting cloud fast from the ground up. We did so by stripping out everything we knew was deadweight.
---