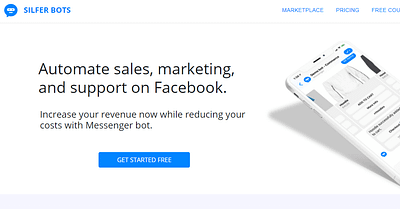 Author: WebFactory Blog
Date: October 1, 2020
Category: Ecommerce, Maintenance, Performance, Plugin development, Reviews, SEO, Security, Theme development, Tips and tricks, Tutorials, Webdesign, Webhosting
Answering questions, helping your customers, or just keeping track of your business' social media is not easy. You have to constantly be online and available to answer questions or help resolve issues your customers might have. But, this can be done even without you or your employees constantly being on social media and checking messages.
A #FacebookMessenger #chatbot can be used to automate #Support, #Marketing, and #Sales while also improving the #UserExperience!
Luckily for all of us, technology has improved and now we have lots of options, apps, plugins, and extensions we can use to help us run our
---
World of WordPress is hosted by:
With Rocket, your websites will be blazing fast, always protected, and supported 24/7 by our experts with over 17 years of experience.
---