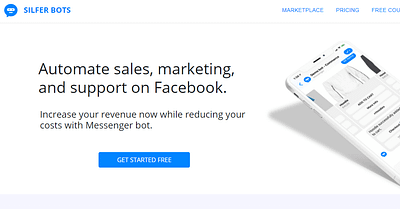 Author: WebFactory Blog
Date: October 1, 2020
Category: Ecommerce, Maintenance, Performance, Plugin development, Reviews, SEO, Security, Theme development, Tips and tricks, Tutorials, Webdesign, Webhosting
Answering questions, helping your customers, or just keeping track of your business' social media is not easy. You have to constantly be online and available to answer questions or help resolve issues your customers might have. But, this can be done even without you or your employees constantly being on social media and checking messages.
A #FacebookMessenger #chatbot can be used to automate #Support, #Marketing, and #Sales while also improving the #UserExperience!
Luckily for all of us, technology has improved and now we have lots of options, apps, plugins, and extensions we can use to help us run our
This is the first part of the original article by
WebFactory Blog
.
Click
here
to read the full article in a new tab!
---
World of WordPress is hosted by:
While others try to add more components to their hosting to make it go faster, we decided to build our hosting cloud fast from the ground up. We did so by stripping out everything we knew was deadweight.
---