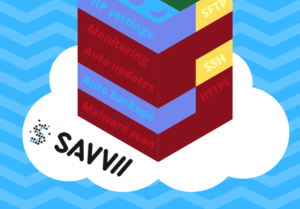 Als premium hostingpartij nemen we de veiligheid van jouw WordPress website uiterst serieus. Om je site en ons platform te beschermen nemen we daarom geen halve maatregelen. Maar wat doet Savvii precies om jouw website veilig te houden? Hoe hebben we onze hostingstack opgebouwd en wat doen we dagelijks om de veiligheid van jouw website te waarborgen?
De opbouw van onze hostingstack Wat installeren we op onze servers?
Alleen het broodnodige, dat installeren we. Hebben we de software niet nodig om WordPress sites te hosten, dan staat het er niet op. Hiermee verkleinen we het aanvalsgebied. Zwakke plekken in software
---
World of WordPress is hosted by:
With Rocket, your websites will be blazing fast, always protected, and supported 24/7 by our experts with over 17 years of experience.
---