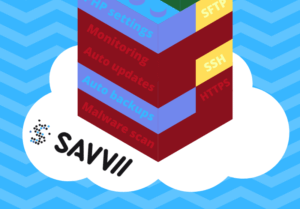 As a premium hosting company, we take the security of your WordPress website extremely serious. In order to protect your site and our platform, we don't take half-measures. But what exactly does Savvii do to keep your website secure? How have we built up our hosting stack and what do we do on a daily basis to ensure a safe managed WordPress hosting platform?
The structure of our hosting stack What do we install on our servers?
Just the essentials, that's what we install. If we don't need the software to host WordPress sites, it's not on there. This will
---
World of WordPress is hosted by:
With Rocket, your websites will be blazing fast, always protected, and supported 24/7 by our experts with over 17 years of experience.
---