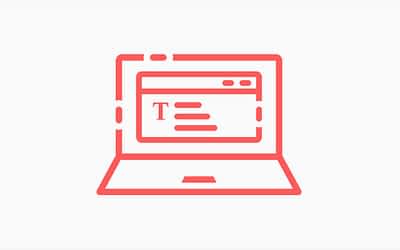 Author: Qode Interactive
Date: December 2, 2019
Category: Ecommerce, Performance, Plugin development, Reviews, SEO, Security, Theme development, Tips and tricks, Tutorials, Webdesign
To ensure your website is optimized in terms of UX, you need to take care of multiple things, from the overall design and the positioning of important visual elements to creating functional animations and a fully intuitive website. But there's another thing, seemingly not that relevant, that can actually make all the difference for your website visitors. It's called microcopy.
But what is microcopy, exactly? And why is it so important to your website? Stick around if you'd like to learn the nuts and bolts of this small, but increasingly more important
Click
here
to read the full article in a new tab!

While others try to add more components to their hosting to make it go faster, we decided to build our hosting cloud fast from the ground up. We did so by stripping out everything we knew was deadweight.