WP Media Folder – A Powerful File Manager for WordPress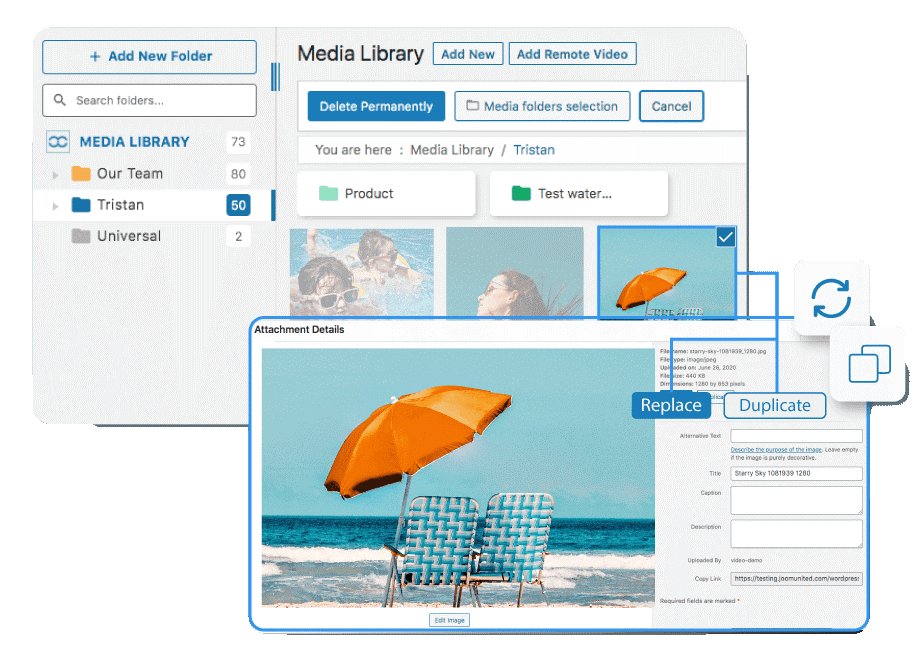 Author: Google Maps Widget
Date: July 22, 2021
Category: Ecommerce, Maintenance, Performance, Reviews, SEO, Security, Theme development, Tips and tricks, Tutorials, Webdesign
One of the hardest things when managing a big WordPress website is definitely the default Media Library, as it doesn't have the tools to find an image quickly. So, it could take time to do a single action like find an image we used for a post, a time that we could use to do another important thing on our site, but now we have WP Media Folder by JoomUnited.
The main feature from #WPMediaFolder is the #media library management using #folders, converting the media library into a file manager. Click To Tweet
You will also have other features like create
This is the first part of the article "WP Media Folder – A Powerful File Manager for WordPress"
written by Google Maps Widget.