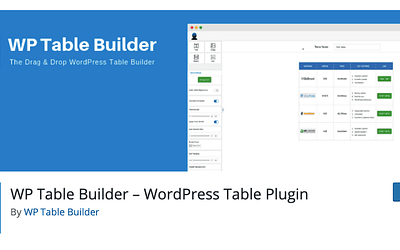 Author: TidyRepo
Date: March 28, 2020
Category: Ecommerce, Maintenance, Performance, Plugin development, Reviews, SEO, Theme development, Tips and tricks, Tutorials, Webdesign, Webhosting
If you have been on WordPress for some time now, you have probably become accustomed to downloading all kinds of plugins. For me, WordPress wouldn't be what it is if it weren't for other people creating amazing and simple plugins for you to use on your site.
I must say that at this point in time, I have installed so many countless numbers of plugins, and all of them feel like they are an essential part of the developmental process of a site.
So I was on the lookout for a simple table builder with which I can create a couple of
Click
here
to read the full article in a new tab!

While others try to add more components to their hosting to make it go faster, we decided to build our hosting cloud fast from the ground up. We did so by stripping out everything we knew was deadweight.