Author: Tribulant Plugins
Date: May 7, 2020
Category: Ecommerce, Hobby, Maintenance, Performance, Plugin development, Reviews, SEO, Security, Theme development, Tips and tricks, Tutorials, Webdesign, Webhosting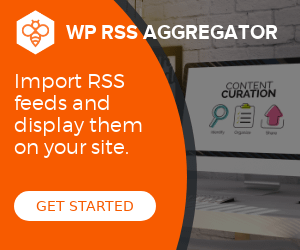 May 7th, 2020
If you have decided to join the rest of the world in creating a blog, then you had better come prepared. Don't get me wrong. It is one of the most satisfying things out there to share your passion with the world.
But you want people to see your work and that is why you need to up your game if you want to compete with already established blogs. Here are a couple of hints that every blog writer should know to make a success.
Know your audience
The chances are that you have ideas
This is the first part of the original article by
Tribulant Plugins
.
Click
here
to read the full article in a new tab!
---
World of WordPress is hosted by:
While others try to add more components to their hosting to make it go faster, we decided to build our hosting cloud fast from the ground up. We did so by stripping out everything we knew was deadweight.
---